Good afternoon! It's an absolute knockout of a day here in So Cal. Highs in the upper 60s, sunny with big, puffy clouds here and there. Heavenly! And here I am, cooped up inside working on report cards. Something is seriously wrong with this picture...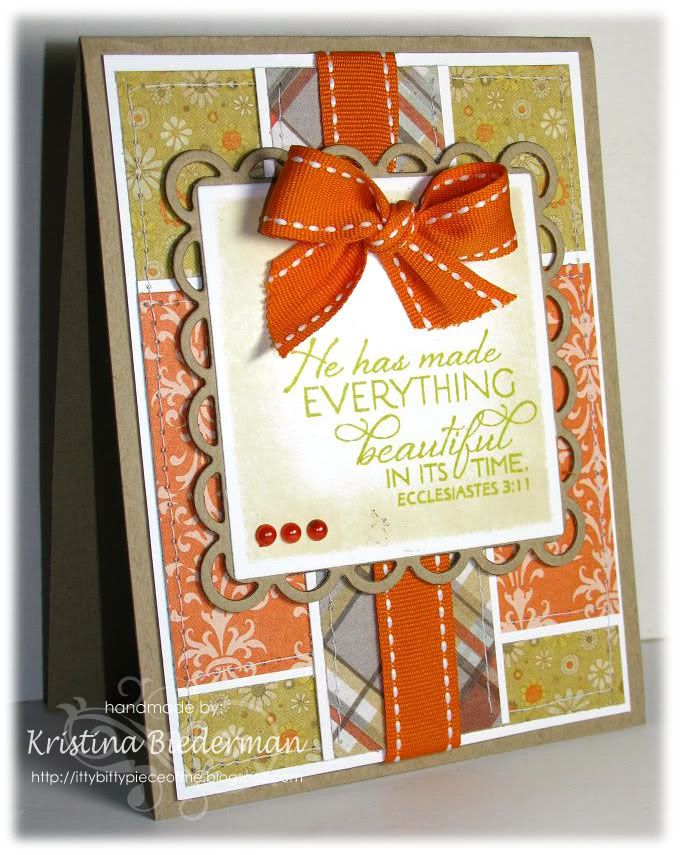 I did manage to procrastinate a wee bit more on finishing up my report card comments to play along with today's
Sweet Sunday Sketch
. I love all of the squares! I knew exactly what papers I wanted to use, and went straight to my collection of verses from Verve. I found this poor little verse that had yet to see ink, and it called my name. I thought about putting a little butterfly in the corner, but I didn't have one small enough. Time for some MS punch shopping?!
I used my tea dye stains to create some shading around the square, leaving the nestie in place to leave a white frame. A slot punch allowed me to run the ribbon through the square and tie a bow, making it look a bit like a present. A beautiful present.
Thank you so much for stopping by! I really have to get back to finishing up these report card comments. Tomorrow it's back to work, but without students. It's just a work day. A day to do whatever needs to be done in our classrooms, with our grade levels, on the copy machine, etc. Truly, one of the best days of the year!
Supplies-
Stamps- Verve: Ecc. 3:11
Paper- Kraft, Whisper White, My Mind's Eye Darling Dear dp
Ink- Kiwi Kiss
Accessories- ribbon, slot punch, nestabilities, pearls, tea dye stains, sewing machine, dimensionals