Ah,
Mojo Monday
on a Sunday. How you always motivate me to play along at the last possible second... How I scramble to finish before the ever-looming deadline. But, oh, the motivation and mojo you bring! At first glance at this week's sketch, I have to admit that I turned and ran in the other direction. Didn't even save the sketch. But, as always, the mind kept coming back to it and scheming.... Until I was forced to play along! Forced! ;)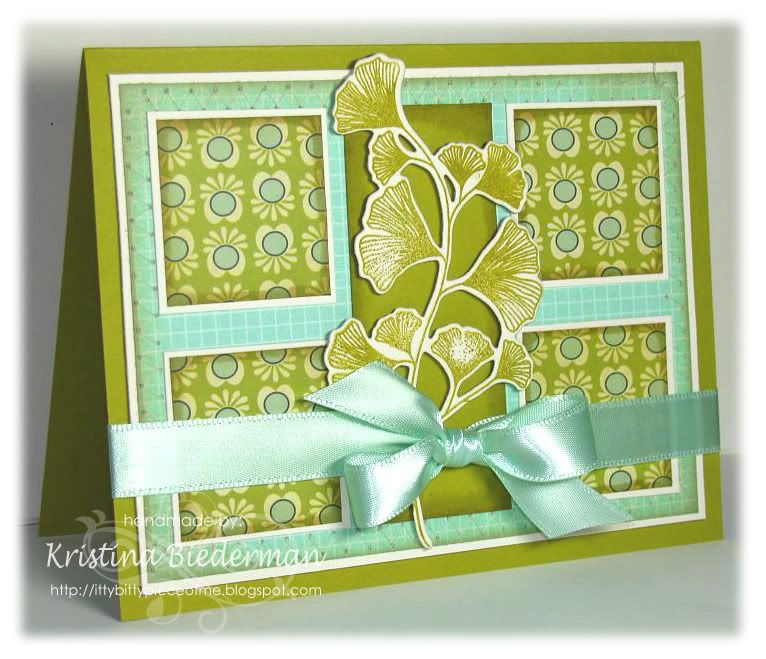 I have been itching to pull out a bunch of new goodies I purchased back before Christmas (I know, I know... I don't know
how
I waited this long to bust out the goodies...) and this was the moment. Behold, new dp
and
new stamps. I have been staring at PTI's Harvest Berries set for a few months and finally was able to squeeze it into the budget. Yay! I die cut the largest cluster, stamped the image, and then trimmed off the bottom two big leaves to help the image fit the space without overwhelming the card.
Some sewing machine stitching and a whole lot of tea dye stain finished off this fairly basic card. I left it sentiment-less so that it can be used for anything. Sometimes these really are the best cards.
On a completely random note, I have been cooking up a storm here on
the homefront. Last night I made
these soft and chewy pretzels
. You need to go make them. Now. They are a-maz-ing! I really think they are going to become a weekly treat, maybe even a twice-a-week treat. Man, oh man, they're good!
All right. Enough from me. Thanks for stopping by!
Supplies-
Stamps- PTI: Harvest Berries
Ink- Kiwi Kiss
Paper- Simply Chartreuse, Vintage Cream, Bitty Box Basics dp, Cosmo Cricket Social Club dp
Accessories- sewing machine, tea dye stains, dimensionals, ribbon, Harvest Berries die