I simply cannot believe it is August already. Where does the summer go? And next year our district is trying to have school start earlier. EARLIER?! You know what that means. Short summer! Ack! And lots of sweaty kiddos running around in the 100F+ temperatures. Sounds lovely. Not so much.
I am linking up once more with Farley over at
Oh Boy 4th Grade
for this month's Currently. I am quickly becoming addicted to these.
Firstly, mockingbirds. Is it just me, but every time I think "mockingbird" I really hear "mocking
jay
" in my head... Just sayin'. How many days until the Blu Ray comes out?!
Secondly, (my students should take note of my awesome use of transition words!) I wish there was a laminating fairy that would come and cut out the 100 yards of laminating I have done this summer.
Thirdly, does your school take your keys for the summer? Mine does. I am not sure if this is good or bad, lol. Good in the aspect of it forces me to truly take a summer break (working at home creating centers counts as summer break, right?!). Bad because there are so many tools and resources in my classroom (hello industrial paper cutter) that I don't have access to! Frustrating! But we will be able to get back in starting Monday (yay!).
Ah, non-dairy frozen yogurt. I know. Say what? See, little 'ol me is not lactose intolerant. I'm
allergic
to dairy. Crazy. Therefore, any frozen yogurt place that features a non-dairy flavor each week is a winner in my book! Their flavor this week is strawberry. I may buy a pint. Or a gallon.
B2S Must Haves:
Seriously. There is something that makes me so inexplicably happy about seeing all those boxes of unused crayons, markers that all have matching lids, construction paper all neatly stacked in ascending color order, mostly empty bulletin boards just waiting to be filled, books neatly in the library, folders that are not all wrinkled, warped, torn, mended, torn again...
How have I lived without a little laminator all my life? This little baby has had a serious work out this summer. But now I'm back to the cutting everything out... Hmmm...
I always, always MUST have a new back-to-school outfit. I think it's a tradition that stems from my childhood. You know, when you save that new dress/skirt/shirt for the first day?! I have a dress from Shabby Apple that I've been hoarding for about a month now. I stare at it as I walk by the closet. Dreaming of the first time I'll wear it (other than trying it on). It makes me smile! Every time.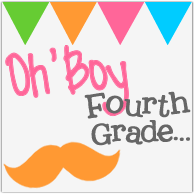 Well, that's all from me today. And kudos to you if you survived this long post. Apparently I am in a chatty mood today.

Ugh, I just noticed a typo in my Currently, too. If you didn't notice it, good! Don't go back and find it! If you did notice it... Well, ignore it. :)


Thanks for stopping by!